Porcini and black truffle flavour aromatic olive oil free of charge on orders over €40 with promo code PRIVILEGE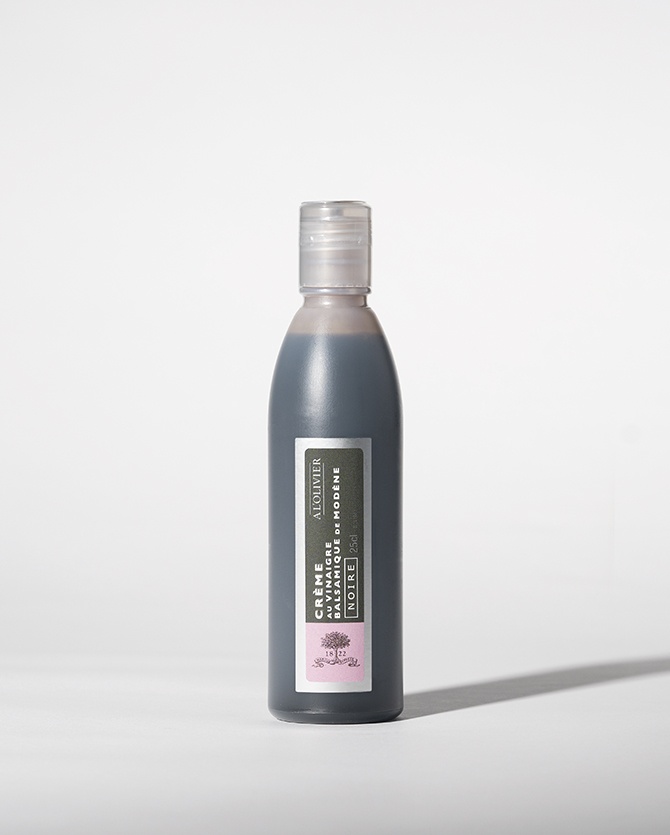  
Black balsamic cream
Its soft, creamy texture is ideal for garnishing plates and binding sauces
Description
Made by combining balsamic vinegar of Modena with cooked grape must, this cream has a soft, velvety texture and is sure to enhance the taste and appearance of your favourite sweet and savoury dishes. It tastes great with meats and berries.
Advice on use
Its soft, creamy texture is ideal for garnishing plates and binding sauces. It tastes great in both sweet and savoury dishes: from red meats and poultry to parfaits and red berry panna cottas.
COMPOSITION
Cream with Balsamic vinegar of Modena
Ingredients: balsamic vinegar 45% (cooked grape must, wine vinegar, modified maize starch. Contain sulphites. Nutritional values 100 ml - Energy: 1184 kJ / 281 kcal - Fat: 0 g - of which saturates: 0 g - Carbohydrate: 67,1 g - of which sugars: 53,3 g - Protein: 1 g - Salt: 0,1 g.
OPINION ON Black balsamic cream