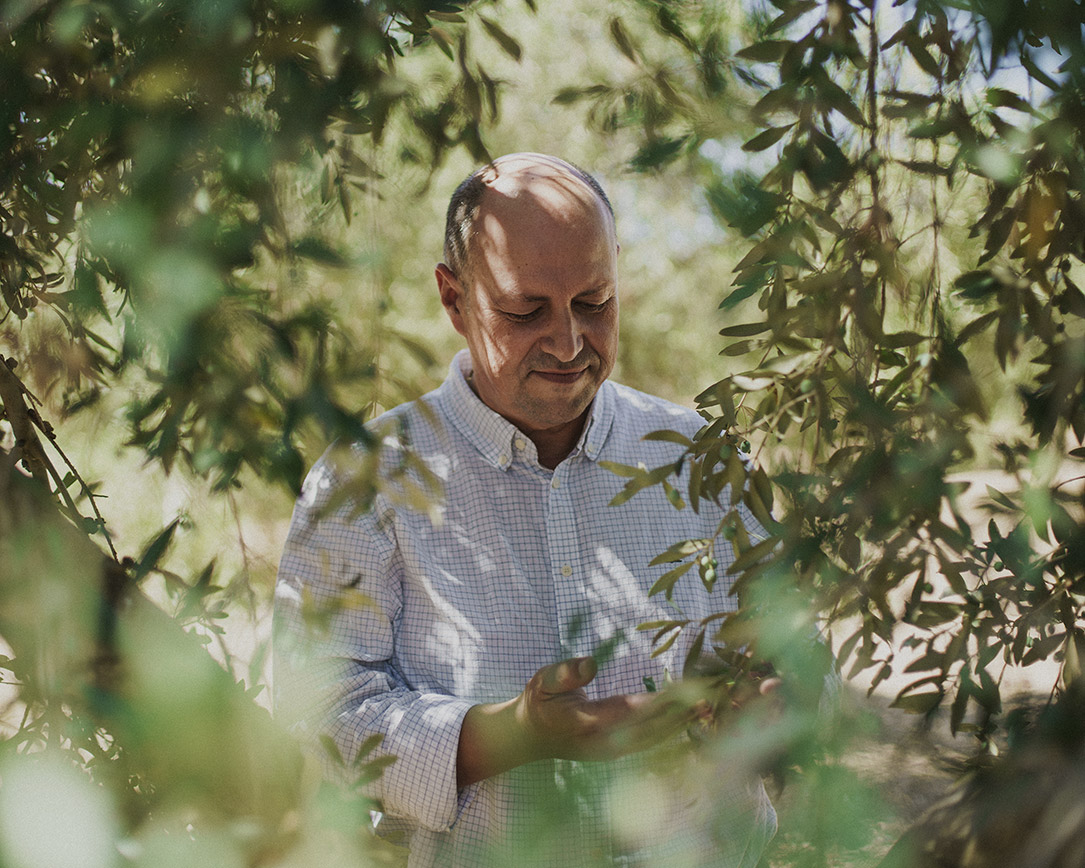 IN HARMONY
WITH NATURE
As a family-run business since 1822, we're all about creating a connection with the land. By following the seasonal cycle and respecting the produce that Mother Nature provides us, we're able to capture all her exquisite flavours and give each dish a real pop of character. You could say it's our way of paying forward all the happiness she gives us.
IN HARMONY
WITH NATURE
In the heart of the Gâtinais Français Natural Regional Park, in a little town named Milly-la-Forêt, monks began to grow plants for medicinal purposes during the Middle Ages. Amand Darbonne—one of the founding members of the Darégal group that would later acquire A L'Olivier—settled here in 1887. He left behind a legacy of craftmanship and a passion for aromatic plants that's been flowing through our veins ever since.
IN HARMONY
WITH NATURE
We cultivate an extraordinary collection of plants, and we're constantly enriching our botanical conservatory to ensure it includes aromatic flavours from every country. Our oils and vinegars have a clean, fresh flavour, as if the ingredients have only just been plucked from the field they were grown in. The reason for this is two-fold: our unique process which shortens the time taken to move from harvest to production, and our exclusive eco-extraction expertise. This way, we avoid anything that might alter the taste of our products.
A HARMONY
OF TALENTS
Our partners – growers, selectors, taste experts, chefs and our 60 employees – all share a passion for nature and a desire to create products that capture all its beautiful flavours. Combining our expertise and sharing best practices is how we guarantee the quality of our products.
A HARMONY
OF TALENTS
Experience has taught us that people are at their best when they work together. This is why we value maintaining long-term relationships and building trust with our partners and employees; we recognise the importance of human relationships that are respectful of differences. After all, our success is not only due to our expertise and passion, it also relies on collective energy and everyone's desire to take things further.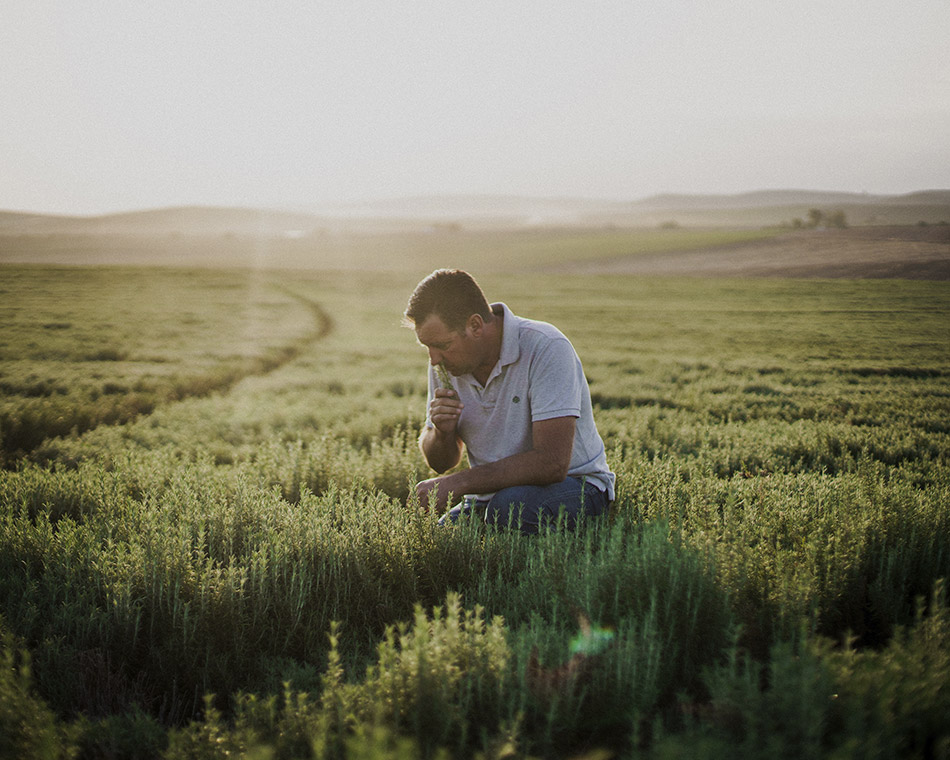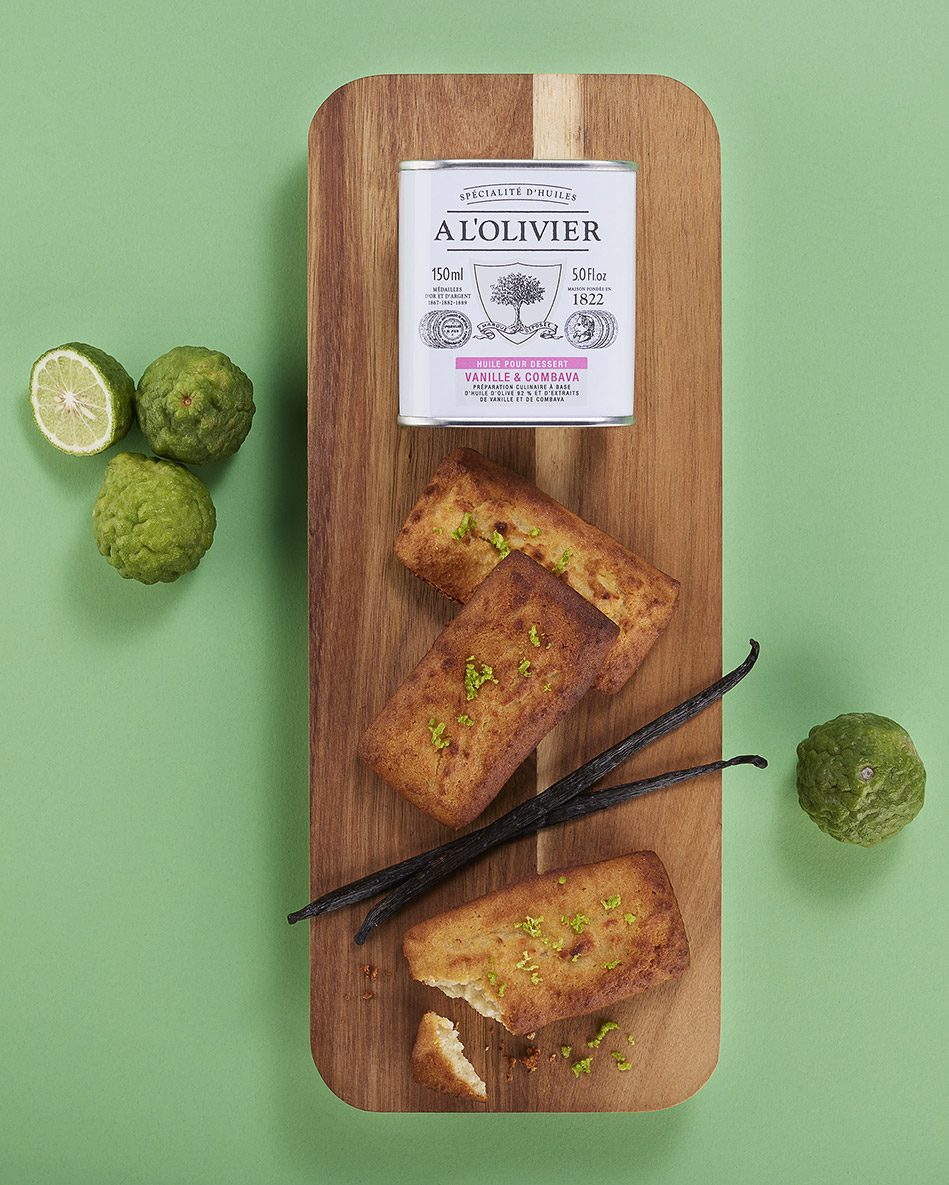 A HARMONY
OF FLAVOURS
We're in pursuit of perfect harmony: that subtle balance that allows everything to fall right into place, perfectly complementing the flavours of a dish and creating a unique taste sensation with every mouthful.
A HARMONY
OF FLAVOURS
Our job is to source, select and bring together all of nature's exquisite flavours, often finding unexpected treasures in the process. We're now able to offer our customers the widest range of aromatic oils and fruit vinegars on the market, so food lovers can rest assured that they'll find the perfect flavour to give their favourite dishes a whole new lease of life.
A HARMONY
OF FLAVOURS
Our recipes are unique and can't be found anywhere else. All our products are developed with the help of our "herb experts" and oleologists, so they're guaranteed to add the perfect final flourish to your favourite dish or brighten up a salad with their kaleidoscope of flavours.