Porcini and black truffle flavour aromatic olive oil free of charge on orders over €40 with promo code PRIVILEGE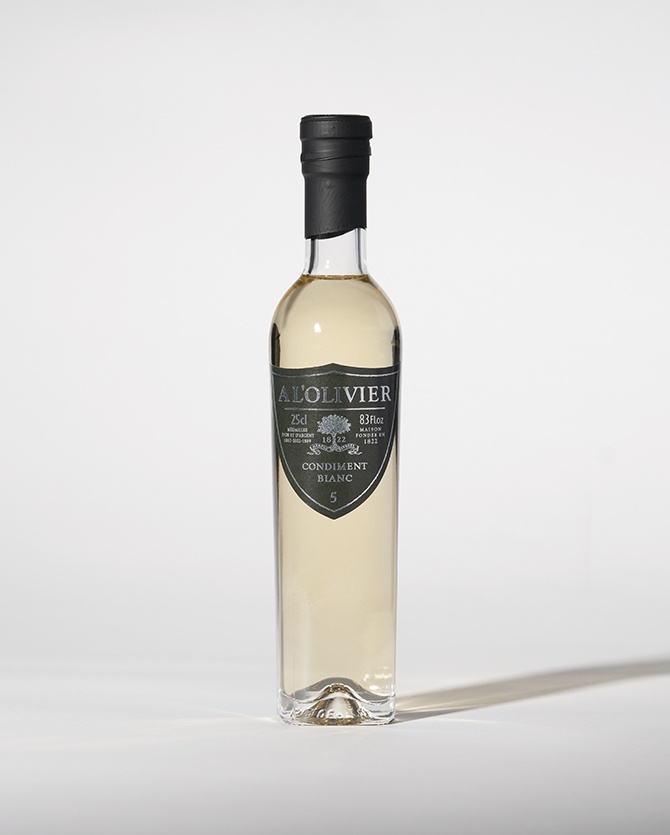  
White condiment
Its taste will remind you of classic balsamic vinegar, but without the dark colour. It's the perfect way to season your favourite recipes.
Description
A beautiful sweet alternative to white wine vinegar, the fruity, floral notes of our white condiment will bring balance and unexpected flavours to your recipes.  
Advice on use
Our white condiment is ideal for deglazing pan-fried scallops or dressing rocket and grapefruit salad, fig salad with ham and parmesan, or grilled vegetables.
COMPOSITION
White condiment. 
Ingredients: rectified concentrated grape must, wine vinegar, antioxydants: E224 (suphites), ascorbic acid. Nutritional values 100 ml - Energy: 918 kJ / 216 kcal - Fat: 0 g - of which saturates: 0 g - Carbohydrate: 50,6 g - of which sugars: 50,6 g - Protein: 0 g - Salt: 0,1 g.
OPINION ON White condiment