Porcini and black truffle flavour aromatic olive oil free of charge on orders over €40 with promo code PRIVILEGE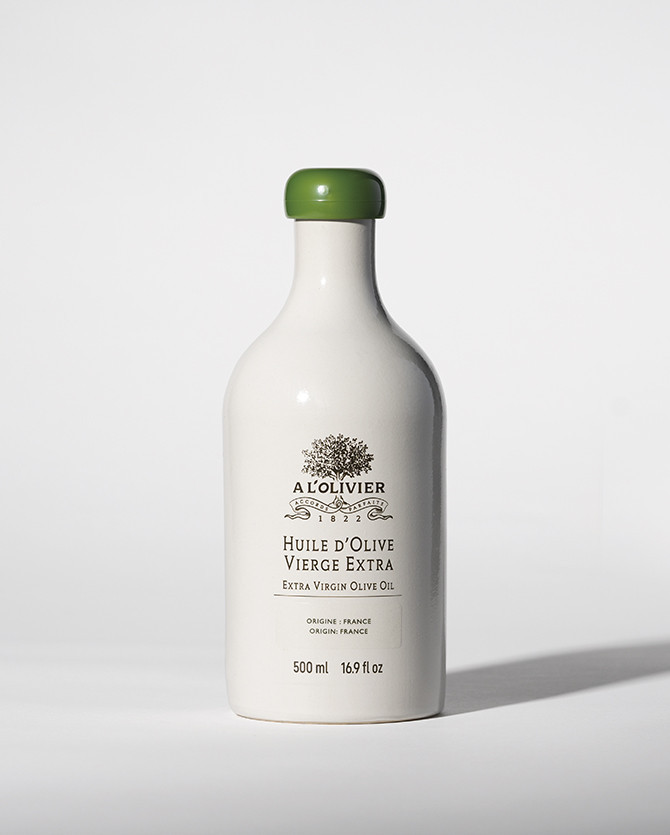  
Extra virgin olive oil from France - stoneware bottle
A fruity green olive oil from France made from a blend of several varieties of olives, all separately crushed
Description
An oil 100% made in France and stored in a stoneware bottle that perfectly preserves all its delicious flavours, from its subtle herbaceous taste to its zesty citrus notes. A delicious classic that's perfect for everyday use. The beautiful stoneware bottle will also look great in the kitchen or dining room.
COMPOSITION
Extra virgin olive oil.
Superior category olive oil obtained directly from olives and solely by mechanical means.
ORIGIN FRANCE - N°0669N/0 2021
Store in a cool dark place.

Average nutritional values per 100 ml - Energy:
3428 kJ / 819 kcal - Fat: 91 g - of which saturated fatty acids: 13 g - Carbohydrate: 0 g - of which sugars: 0 g - Fibre: 0 g – Protein: 0 g - Salt: 0 g.
OPINION ON Extra virgin olive oil from France - stoneware bottle