Porcini and black truffle flavour aromatic olive oil free of charge on orders over €40 with promo code PRIVILEGE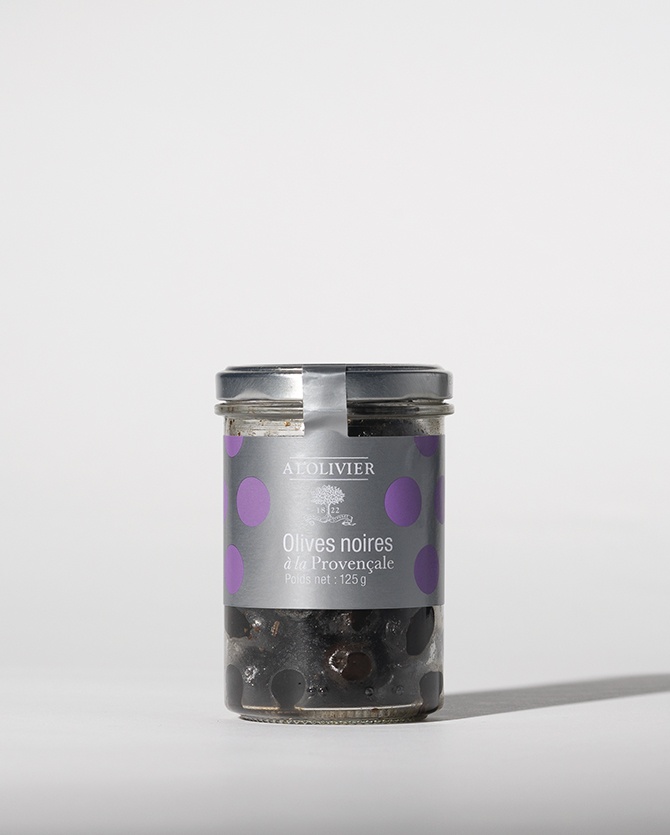  
Provençal style black olives
Delicious black olives marinated in Provençal herbs
Description
These black olives have been harvested at maturity so that their taste is fruity with just a hint of bitterness. Made with salt and Provençal herbs, these olives make a delicious appetiser and taste great with salads, meat stews, grilled fish, pizzas, etc.
Advice on use
An ideal way to give a salad, savoury cake or omelette an extra pop of flavour, Provençal style black olives will add the perfect finishing touch to your meal. They make a delicious snack, too!
COMPOSITION
Provençal style black olives
Ingredients: imported Greek olives, salt, olive oil, garlic, Provençal herbs.
May contain sulphites, lupin, nuts and fish.
Once opened, store in the refrigerator.
Nutritional values 100 g - Energy: 1404 kJ / 340 kcal - Fat: 32.9 g - of which saturates: 3.9 g - Carbohydrate: 6 g - of which sugars: 0.5 g - Fibre: 8.1 g - Protein: 1.6 g - Salt: 2.8 g.
OPINION ON Provençal style black olives