Delivery to over 150 countries worldwide. Departure from our warehouses in France within 3 to 5 working days.
Customized gift set
Are you looking for a gourmet gift for your loved ones ? To please them, choose 3 oils from our wide range.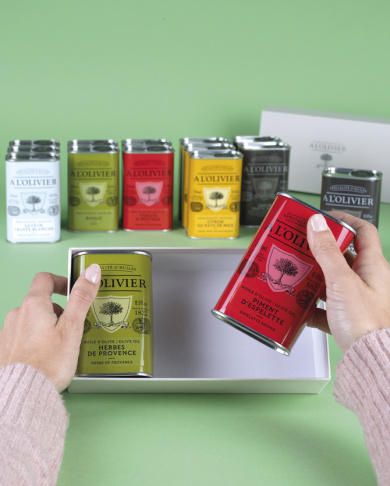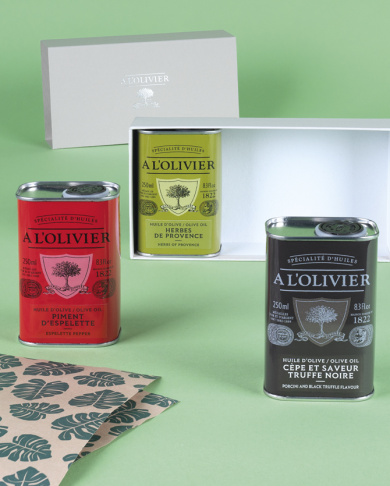 You want to pleaseyour loved ones with a gourmet set? To delight them, select 3 oils...