Porcini and black truffle flavour aromatic olive oil free of charge on orders over €40 with promo code PRIVILEGE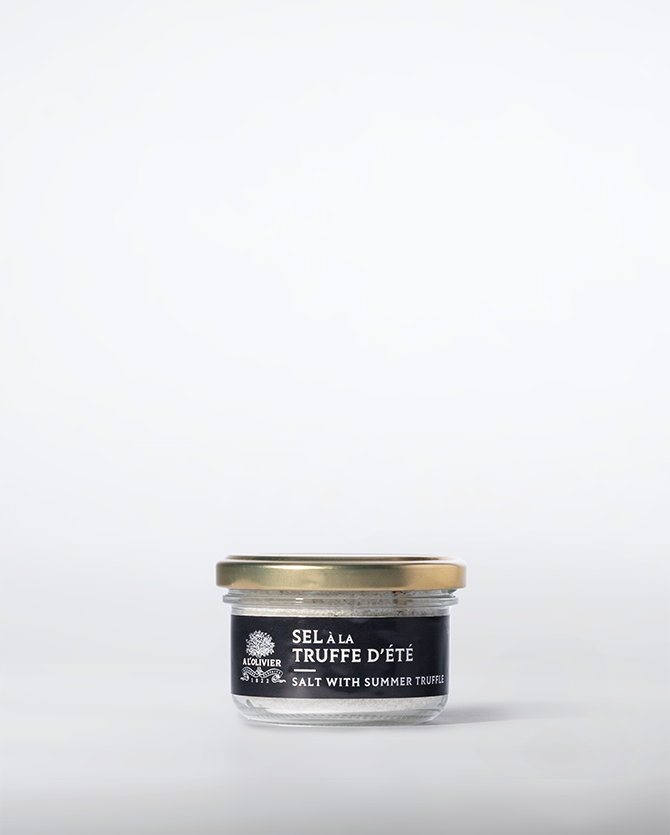  
SUMMER TRUFFLE SALT
A pinch of this exceptional salt is enough to transform an ordinary dish into an extraordinary dish.
Description
What could be better than to manipulate Guérande salt by pairing it with summer truffles?

A balanced and exquisite blend. Truffle shavings, in addition to being tasty, will have the most beautiful effect on your recipes.
Advice on use
A few grains on your foie gras & gingerbread toasts, or at the end of cooking on your meat or fish.

Summer truffle salt can also be used for your scrambled eggs or to accompany a delicious truffle risotto.
COMPOSITION
GUÉRANDE SALT WITH SUMMER TRUFFLE AND FLAVOURING
Igredients: grey salt from Guérande, freeze-dried summer truffle (Tuber Aestivum) 2%, flavour. 

Store away from air and light in a cool, dry place.
Close well after opening. 
OPINION ON SUMMER TRUFFLE SALT