Porcini and black truffle flavour aromatic olive oil free of charge on orders over €40 with promo code PRIVILEGE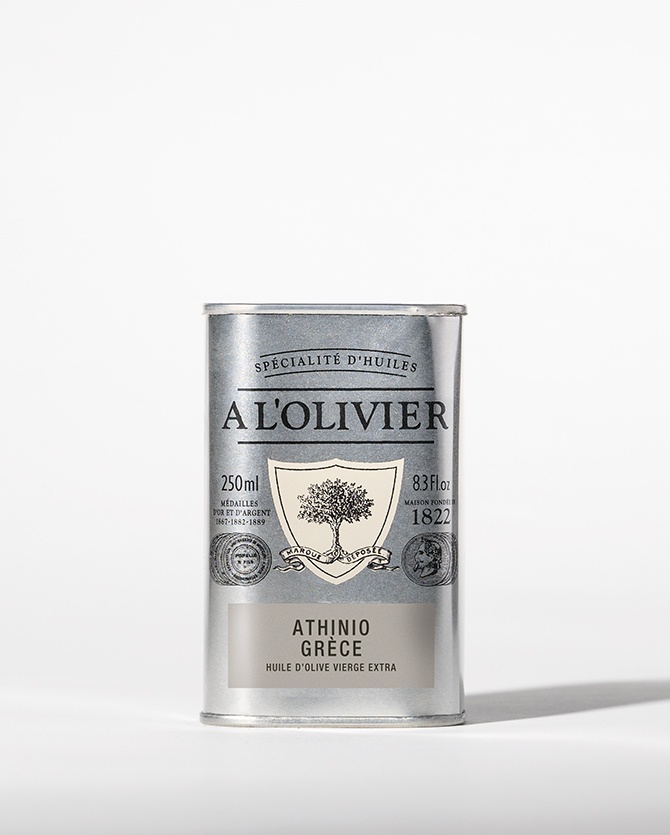  
Extra virgin olive oil - Athinio
An olive oil derived from the mountainous olive variety known as "athinio", named after Athens (Athena)
Description
A true classic that's great for everyday use. An olive oil with a well-balanced taste that's bursting with the typical flavours of Greece, the land of the olive tree.
Advice on use
This oil pairs well with green and mixed salads as well as fish and meat marinades.
It also tastes great with grilled fish, cooked meats and grilled or steamed vegetables.
Try using it as a dip for bread, be that a farmhouse loaf or garlic bread.
COMPOSITION
Extra virgin olive oil, Athinio Olives - Origin: Greece.
Premium olive oil, obtained directly from olives and solely by mechanical means.
Store in a cool dark place.
Nutritional values 100 ml - Energy: 3428 kJ / 819 kcal - Fat: 91 g - of which saturates: 13 g - Carbohydrate: 0 g - of which sugars: 0 g - Fibre: 0 g - Protein: 0 g - Salt: 0 g.
The extra touch
Healthy and wholesome

Extra virgin olive oil contains Omega 9, monounsaturated fatty acids, which are essential for the body.

A green, fruity taste

Characterised by fresh, vegetal notes, olive oils with a

Easy to store

Our opaque packaging protects the oil from light, improving shelf life.
OPINION ON Extra virgin olive oil - Athinio